Wednesday, November 08, 2006
WHAT'S UP, YA BIG LOSER?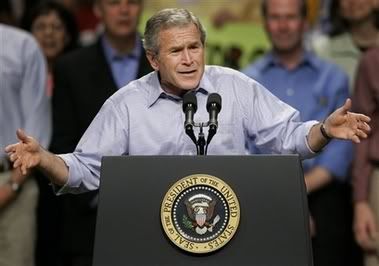 'Hey, where'd my mandate go?'
Don't worry Preznit Asshat...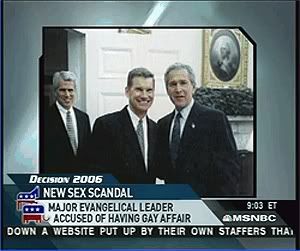 ... he's still around. And he has a lot more free time on his hands now.
Hells yeah, bitchez. This feels sooooo much better than '04. You're on an island now, ya big loser. Just you, your vapid wife, crazy Unca Dick, and your little dog too. Have fun with all that.
'I'm told this has never happened before in the modern history of American politics. Spin that, President Shrub.' --
Billmon
ELECTION GOODNESS
FDL:
Meet the Losers

The General:
Little Green Throbbing Veins
SadlyNo:
As they listen for an echo, I only hear a roar

NYO:
The No-Win Zone
(A gloomy night for FOX News)
Links to this post: