Wednesday, March 22, 2006
THE MAN WITH THE PR PLAN
Well, he did tell us he had a plan for
complete victory
. Apparently, that plan consists primarily of lots and lots and lots of propaganda.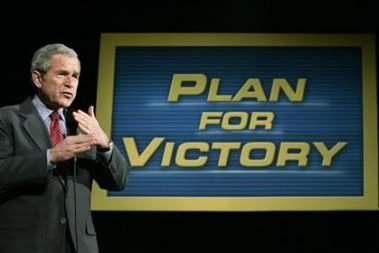 Break out the
catapult
!
I mean really, the Preznit has seen more air time the last three days then the American Idol crew during sweeps week. He's taken questions from not one, but two supposedly unscreened audiences
and
Helen Thomas
. Phew, talk about
hard work
. Clearly, he's desperate. In fact, he's so desperate that T-Rex over at Shake's Sis has taken to comparing him to
Prince circa 1992
, right before the diminutive purple one turned himself into a symbol. Ouch.
But like
Jon Stewart
, I just can't be bothered to dissect yet another one of W's tired little song-and-dance charades. I've smelt this manure too many times already. Check out the links below for more analysis (and jokes!) if you want. Then go
call your senator
and demand censure,
impeachment
, a coup, something. Please. I'm so tired of being represented by this boob.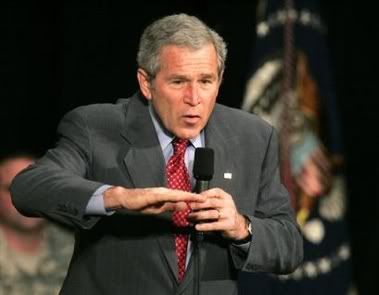 'You gotta spreeead the bullshit around, see?'
MORE
TDS:
Stumped Speech

Durst:
The Good Stuff
Vandehei:
Always look on the bright side of life

Milbank:
A punchy president meets the press
Olbermann: "
Who does the President think he's F'ing kidding?
"
ThinkProgress:
Didn't Want War
?,
Anybody Work Here
? and
Townhall World
Links to this post: