Monday, April 10, 2006
The DAYS DAILY 5
Coming off vacation, one gets a natural impetus to start fresh, anew. And so, this week, i'm going to try a little experiment: The DAYS Daily 5. Seeing as how this page is called DAYS, it seems only appropriate to post on a, well, daily basis. So, to keep this site current, beginning today I will post five links, with little or not comment, to stories, sites and posts of interest. There will be no rhyme or reason to each day's selection. Sometimes I'll link to the major news stories of the day, or to insightful analysis from the blogger community. Other times, I will offer links to straight-up silliness or random musings from the Internets. Also, future Dailys will be shorter and less expositioney than this one.
Today's 5
1. Sy Hersh's latest: The Iran Plans (and Maha on why it should scare the crap out of you)
2. Shake's Sis: Eyes Wide Open
3. Larry at Booman: George Bush, Slam Dunk Liar (yet another memo surfaces)
4. Christy at FDL: Depends on what your definition of the word 'Leak' is
5. Writer Says Syriana Plagiarized Her Work (funny, Dick Cheney says the same thing)


ON THIS DAY: In 1970, a Gallup Poll cited a 48% approval rating for Nixon's policies in Vietnam. Also, the Beatles broke up. Last week, an AP-Ipsos poll cited a 35% approval rating for Bush's policies in Iraq. Also, Condi Rice flunked her Beatles test.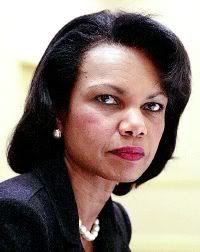 Meet the
Beatles Butchers.
Links to this post: